Mt3c
Only my opinion

Offline

17 posts [100%]
Orange County CA
6-29-2016

«

Re: Shifter bushings (Jnice)

« »

5:05 AM 12/30/2016

Reply Edit
---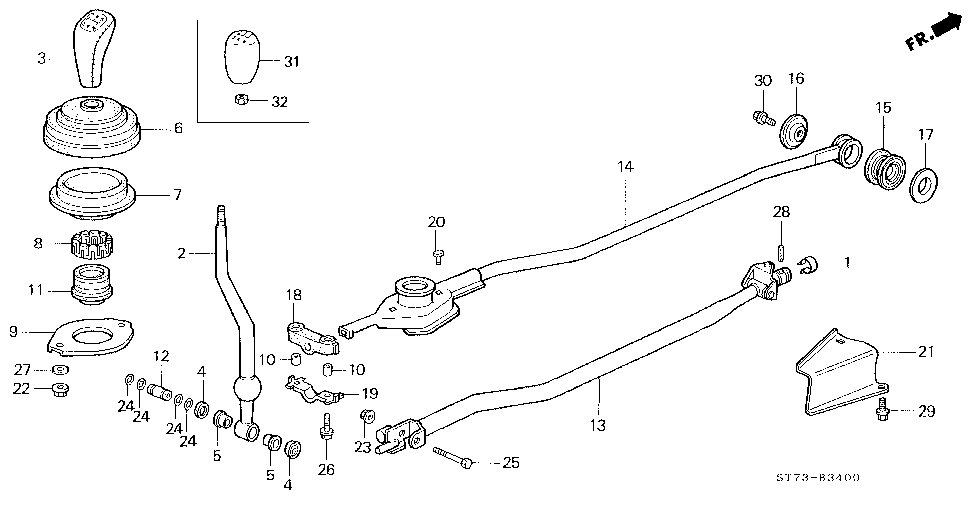 https://estore.honda.com/acura...34&dl=

Most likely #18, extension rubber mounting, is the culprit.
I would also ordered #24, o-rings, #5 rr. Joint bushing & #4 thrust washer just in case.

When you order a polyurethane bushing kit, you also get #15 extension rubber end, but I've never seen these worn out.

There are a few or one Acura parts guy that frequent the board, I'm sure they will chime in to confirm.
---
FBP 00-0064